OUR VISION IS TO BE A PRIMARY SOURCE OF HEALTHCARE INFORMATION
To Submit a Health Question,
---
See what a patron has to say
---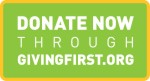 To listen to the KGNU recording of the Stahl Health Lecture on Nutrition & Health, go to our new website, www.HealthQuestionResearch.com and click on 'Health Information', then on the drop down menu, click on 'Health Lectures', then click on 'KGNU' and for each segment of the panel presentation, you can click on 'Listen' to hear the speaker.
ANNOUNCING THE NEXT STAHL HEALTH LECTURE EVENT!
October 30, 2012
"SLEEP, PERCHANCE TO DREAM"
The Grillo Health Information Center is proud to present the popular 4th Stahl Health Lecture Series of the Year

– the last Panel Presentation of 2012!

AN INNOVATIVE PERSPECTIVE

Come hear unique medical, spiritual, holistic perspectives on Sleep, America's #1 night-time malady.

Rohini Kanniganti MD; Andrew Holacek; Richard Shane; Michael Weissberg

LIVE MUSIC TO OPEN THE EVENT!!
Learn about:
The neuro-biology of sleep.
Why sleep is so important.
Sophia Loren's secret beauty recipe.
How sleep and dreams impact your health.
Tibetan Buddhist perspectives on dreams.
Key methods to help you sleep.
WHEN: Tuesday, October 30, 2012
6:00 – Opening Music ; 6:30pm - Panel Presentations ; 7:45pm - Q and A ; 8:00pm - Closing
WHERE: Boulder Public Library Canyon Theater
RESERVATIONS REQUIRED (The last three events in these Health Series were sold out)
Call(720) 854-7290 OR
Email: GrilloCenter@Gmail.com with Names, # of Attendees and Contact Info
Suggested Donation - $10
Through our secure green button on this page
YOUR SUPPORT IS VITAL TO HELPING INDIVIDUALS & FAMILIES, AND TO MAKING THESE EVENTS HAPPEN! FOR CONTRIBUTIONS TO THE EVENT, PLEASE GIVE NOW
---
Our Mission
TO EMPOWER CONSUMERS TO ACHIEVE QUALITY HEALTH CARE AND WELL-BEING THROUGH EDUCATION and ACCESS TO MEDICAL RESEARCH.
We strive to:
Meet the growing demand for accurate, current, reliable and accessible health and medical information with special efforts toward the vulnerable and under-served.
Provide specialized medical and health care searches to meet consumers' requested needs.
Contribute to health literacy.
Encourage preventive care and health management practices.
Promote informed decision-making.
Provide consumers with information regarding their health care questions and treatment options.
Deliver confidential and compassionate services through well-trained, experienced volunteers.
Maintain high standards of service and quality assurance through physician and medical librarian oversight.
Inform consumers about community resources.
"I refer patients for reliable health care information when I don't have the time to do research for them. I'm very happy with the Grillo Health Information Center services." – Hillary L. Browne, MD,FACP,PC – Spruce Street Internal Medicine
"We are fortunate to have in Boulder the Grillo Health Information Center as a resource for our patients. Often, healthcare providers have neither the time nor resources to answer the myriad questions that arise when a patient has a health related issue. The Grillo Center is a great place we can direct our patients to. Patients will get reliable, evidence-based information they need to be a better participant in their health care decisions." – Paul Lewis, MD, Chief Medical Officer, Boulder Community Hospital
Click Here to learn about the Grillo Center on YouTube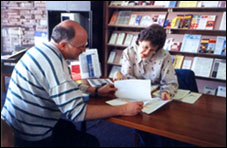 Located at the Tebo Family Medical Pavilion, the Grillo Health Information Center is situated in a pleasant and confidential setting. Caring and knowledgeable staff and volunteers will assist you in finding the most current trustworthy information for your health questions.
All Services are Free but donations (Click Here) are needed to continue our services.
---
September Topic of the Month: Fruit and Veggies – More Matters
Think color! Colorful fruits and veggies contain a broad range of nutrients, so include cherries , carrots , bananas , peas , and eggplant .
Eating more fruits and veggies can help prevent heart disease, type 2 diabetes, osteoporosis, and even certain types of cancer. More fruits and veggies can also help you lose weight ! Recent research suggests that adding fruits and vegetables to your diet is one of the keys to successful long-term weight loss .
How many servings should you eat? And just how much is a serving? Recommendations vary by age, gender and activity levels. Find out yours here here. The USDA's MyPlate program (the successor to the Food Pyramid) can also help you get plenty of fruits and veggies.
Not sure how to add fruits and veggies to your diet? Check here and here for healthy recipes.
For many people, cost is a concern. But eating healthy doesn't have to be a luxury. Check here for shopping ideas and menu plans that fulfill that daily recommendations for a family of 4 for $10 a day. That's way cheaper than a cheeseburger!
_____________________________________________________
Sheila Maier, M.S. is a Grillo Health Information Center volunteer. Grillo Center Monthly Health Topics are licensed under a Creative Commons Attribution-NoDerivs 3.0 Unported License. Image license details can be found by clicking on the image.
More information about these and other health topics can be found at the National Health Observances website and Questions are the Answer.
Do you have health questions or need personal, confidential research? We can help! Contact us at HealthQuestions@GrilloCenter.Org, or by clicking "Ask Us Online" or by calling 720-854-7293.
---
Click Here for a list of HealthCare Safety Resources for Patients and Their Families.